Konstnärligt Arbete Pågår
Konstnärligt Arbete Pågår took place in a square in the centre of Halmstad. For centuries, this served as an arrival and departure point for Halmstad, and until this year it was the site of the main bus station.
This spring the square was radically transformed. A tall hotel is now planned, kick-starting major urban development.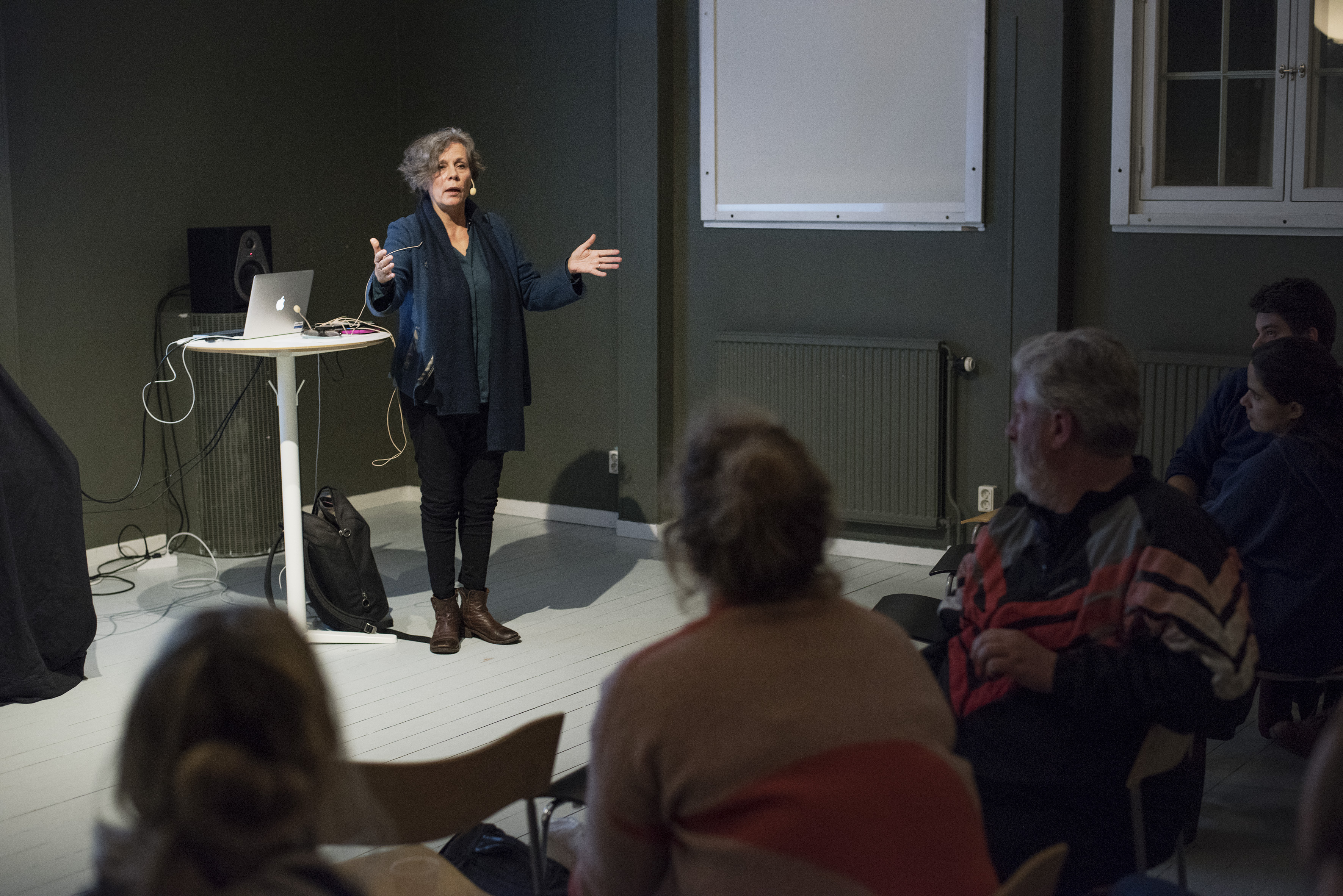 During the first part of Konstnärligt Arbete Pågår, I appropriated the vacated office of the local bus company, to invite a group of about 20 people who had played, or would play a role in relation to the redefinition of the square – as civil servant or as representative for other organizations around the square. I asked them to "roll the film backwards", and collectively reflect on how the decision came about.
What led to what?
I invited Swedish filmmaker Kristina Meiton to film the entire dialogue process.With this work, I aim to respond to a dilemma for the artist working with art within the social turn.